Post by Dinogaby on Dec 16, 2008 19:01:28 GMT -5
aka: Sale comes over to Venezuela to visit me during the holidays!
Yaay! As some of you might remember, last August I went to Canada to meet Sale (Tsaalyo Phoenix) in person. This time he went to Venezuela to visit me during Christmas.
He arrived on December 12th, very late at night (well, technically he arrived on December 13th like at 1:00 am, gah Air Canada needs better flight schedules between Toronto-Caracas). So we have been doing some stuff since he got here.
I guess pictures are better than ranting.
Some pics from the first day:
Adam and I having some churros. He had tried those only once, and it was a pretty bad one, so I had to take him to eat some real churros. We have this franchise called "Churro Mania" and they have really yummy stuff.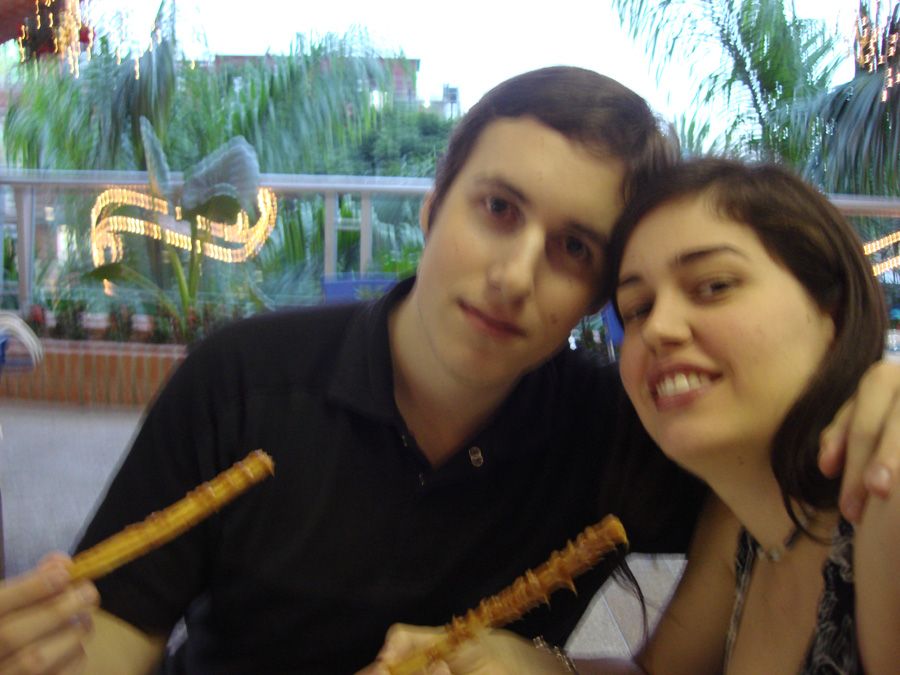 Sale and churros, lol. They also have this super dense hot chocolate, which is awesome. It's so dense it is almost like it's not liquid anymore! Lol xD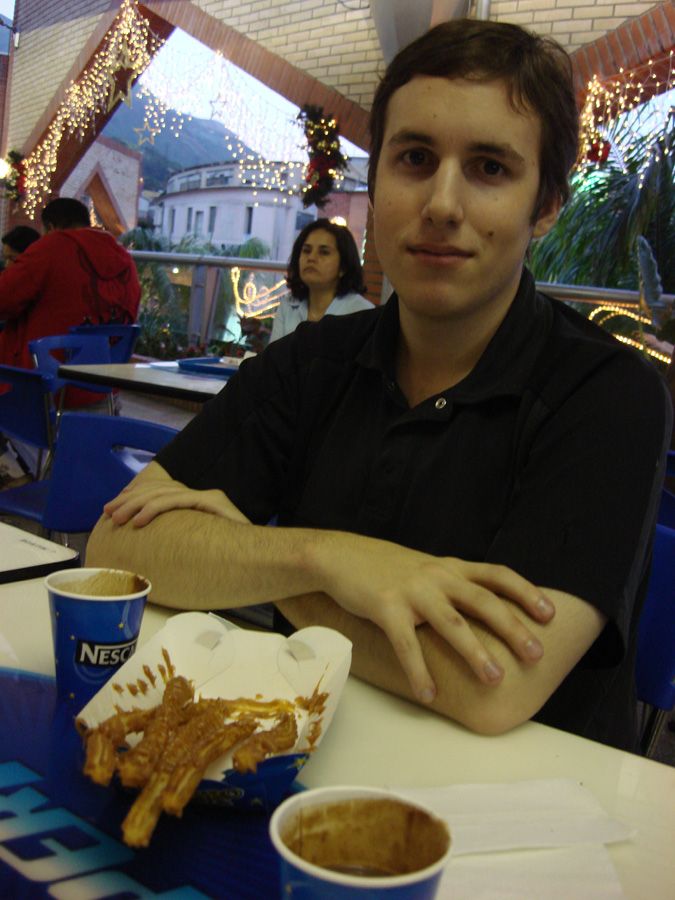 On Dec 14th, we went on the city's cablecar: Wuaraira Repano Cablecar. It goes up to the top of the mountain that surrounds the city of Caracas. Caracas is a city located in a valley, which means it is surrounded by mountains, and the mountains name is Avila. There is the a cable car there, and lots of hiking trails.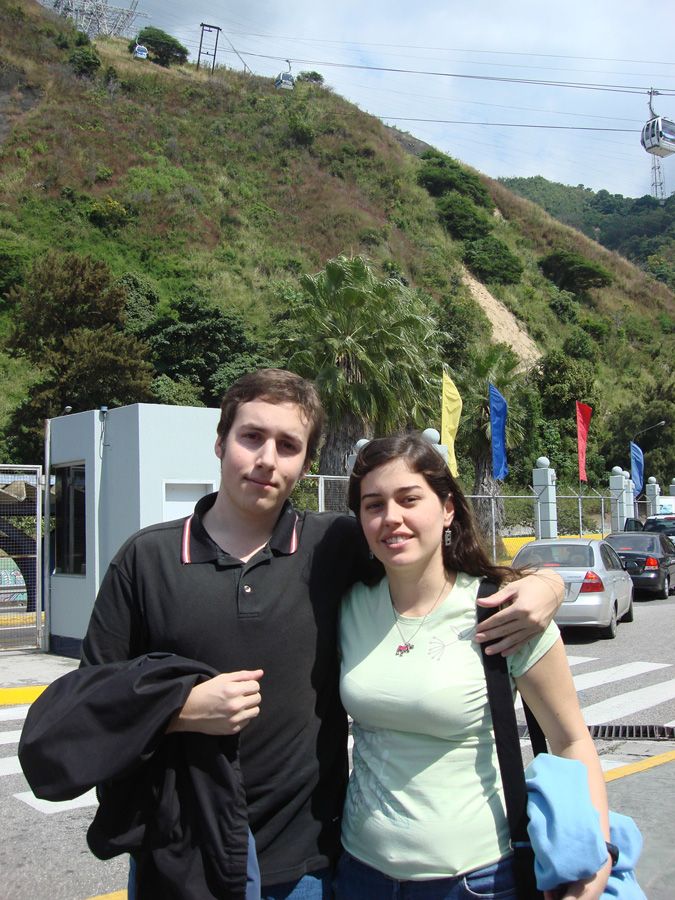 The whole group: From left to right, Adam, me, my mom, my little sister Ileana, the middle sister Antonella, and Tulio (Antonella's boyfriend). My dad was behind the camera, lol. (Notice the cablecar wagons in the background).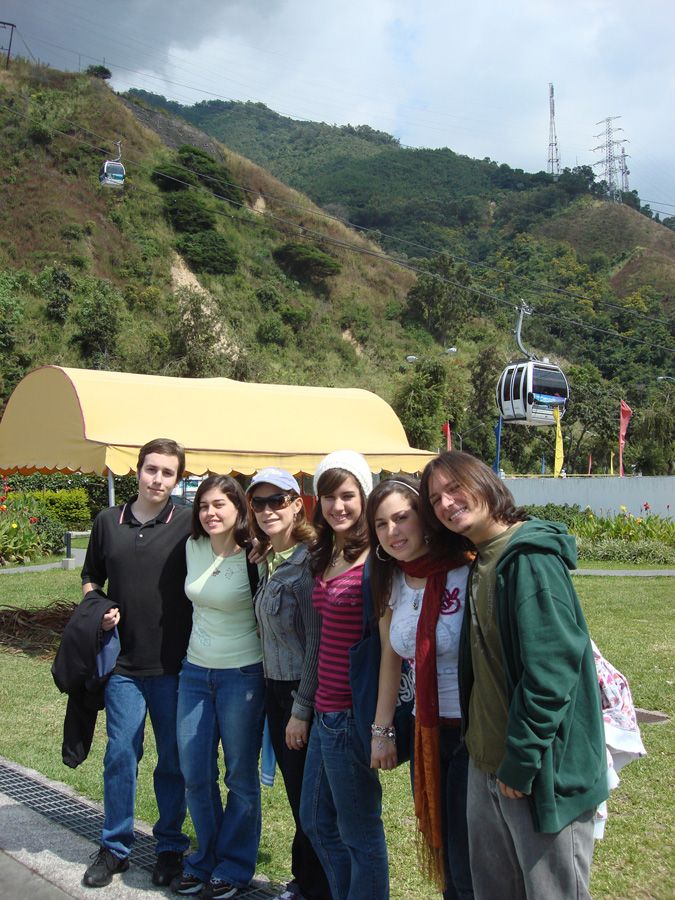 Cablecar (that's not us on the picture).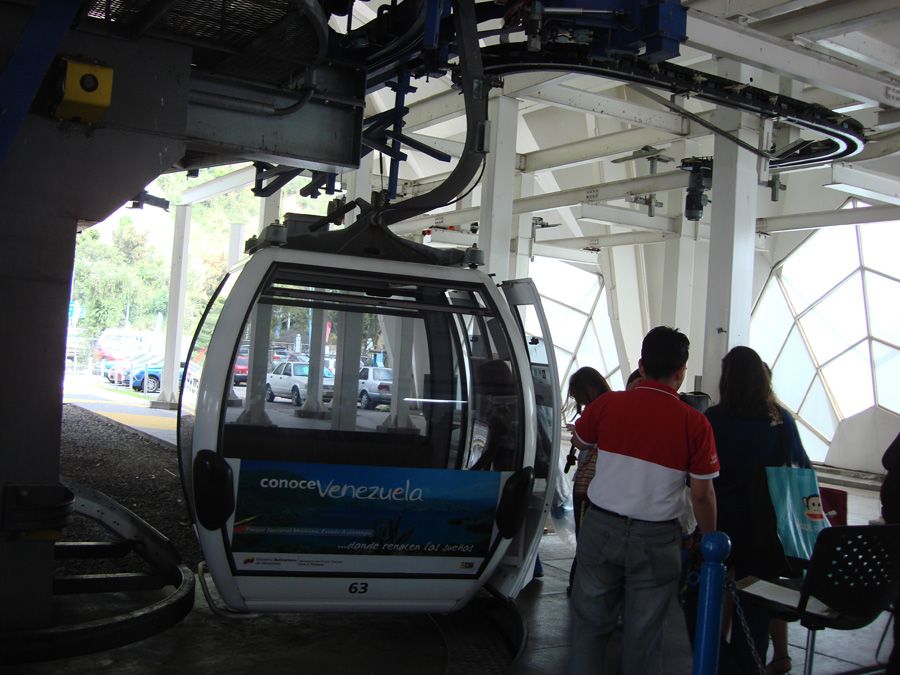 A partial view of the city of Caracas (from inside the cablecar wagon).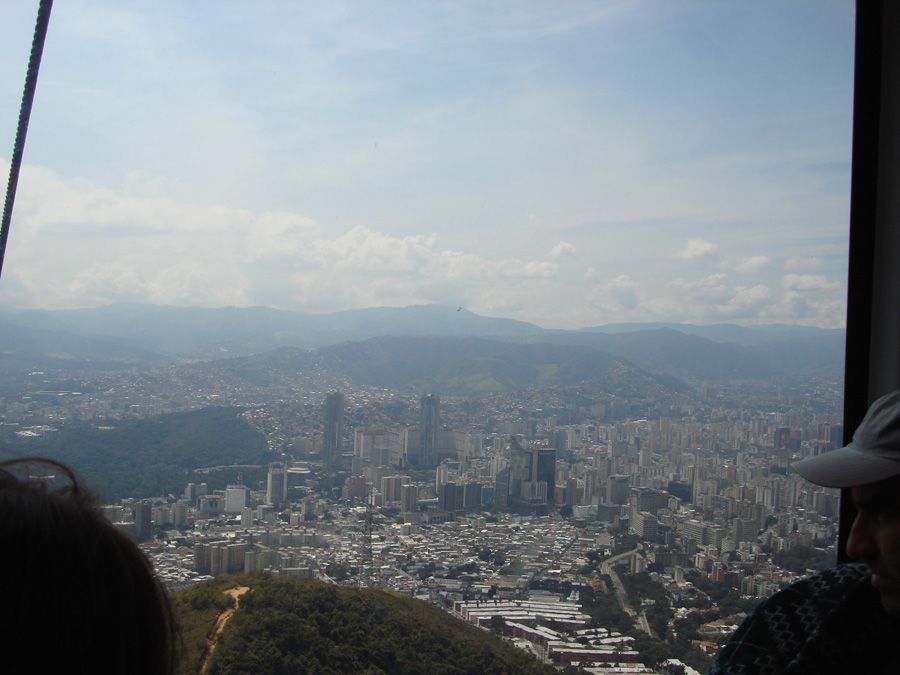 View of the cablecar going uphill.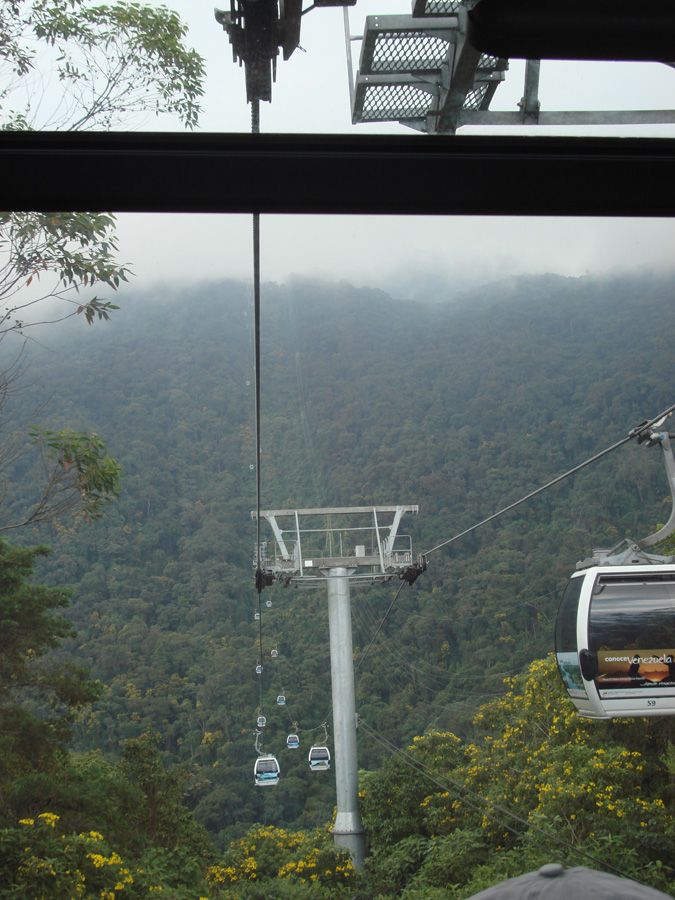 Adam and I on the cablecar <3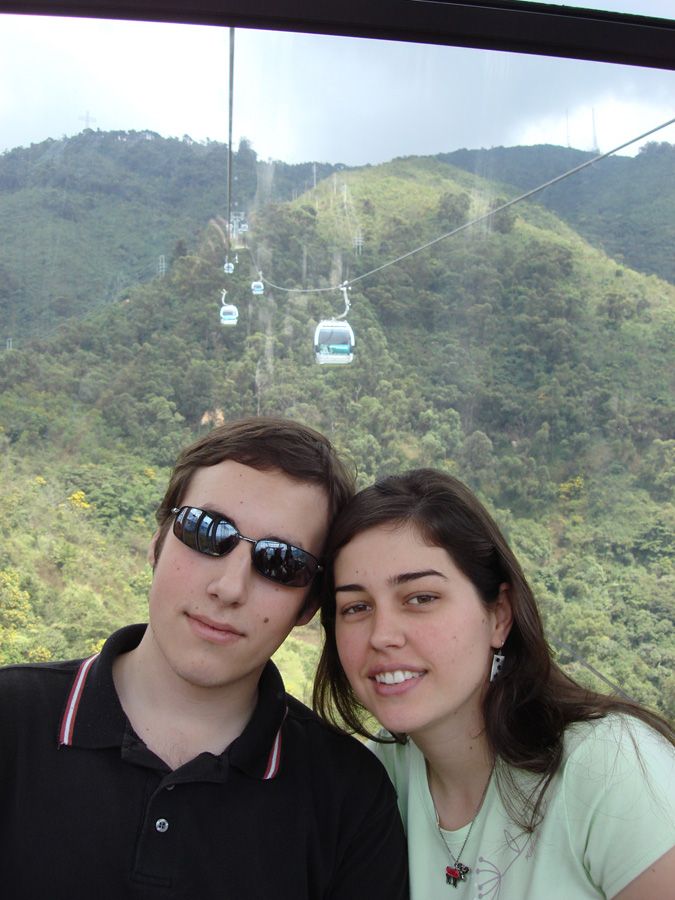 Adam standing by one of the trails.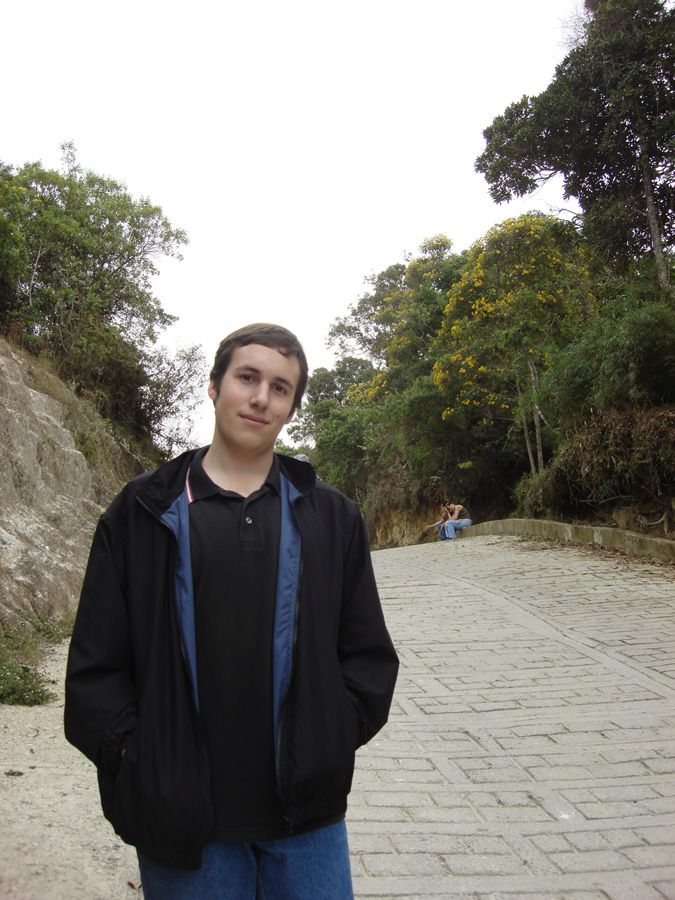 Adam and I standing by one traditional vending post, where they sell cookies and sweets that are typical of that area.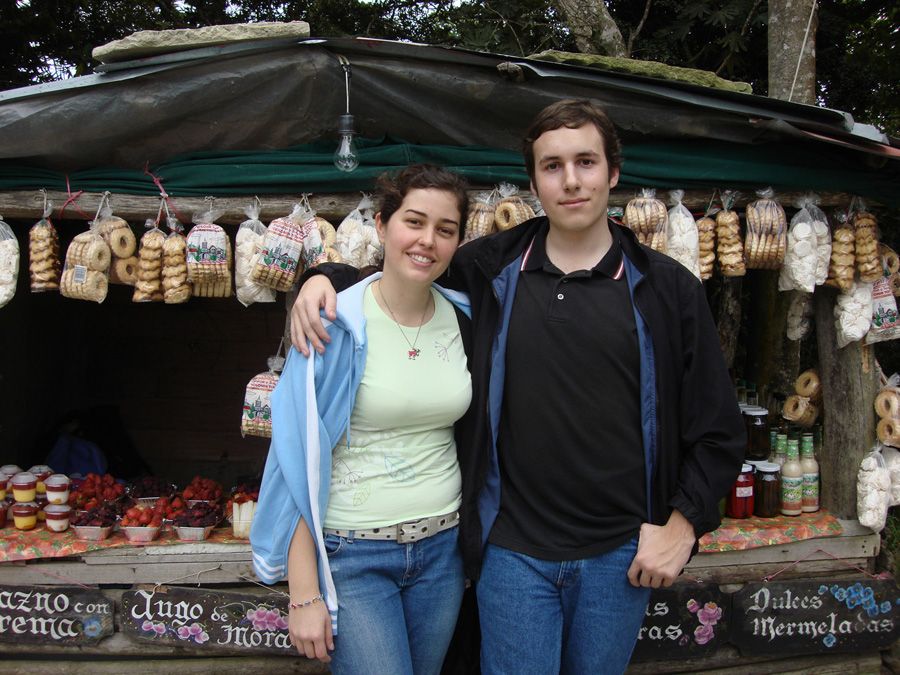 Cuddling!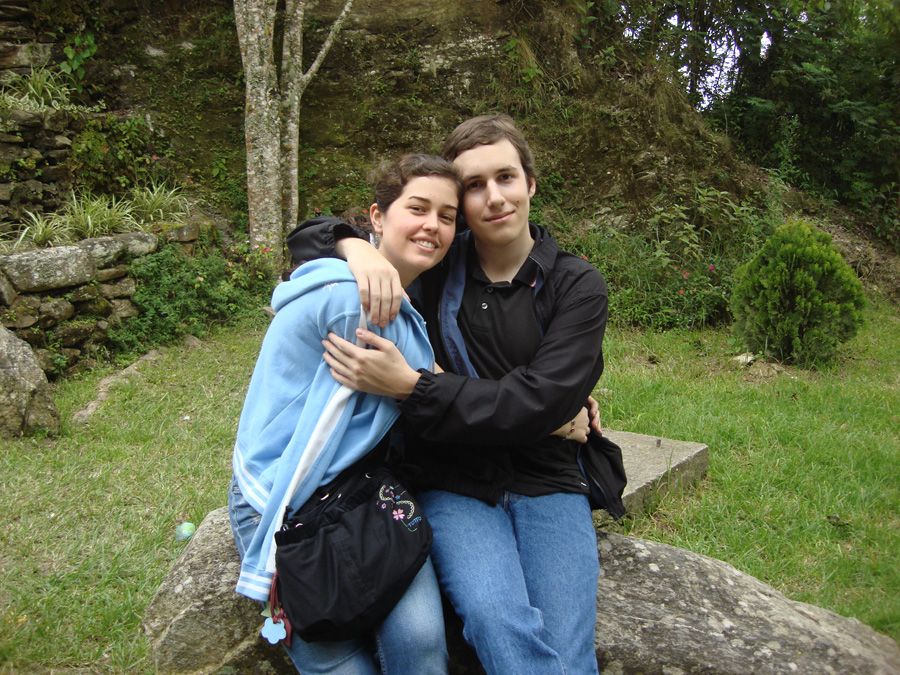 We stopped at a little food place to have lunch. They didn't have Pepsi there, so Adam tried Frescolita, lol, a "colita" flavored drink (colita would be like... strawberry like... you know, the drink is reddish).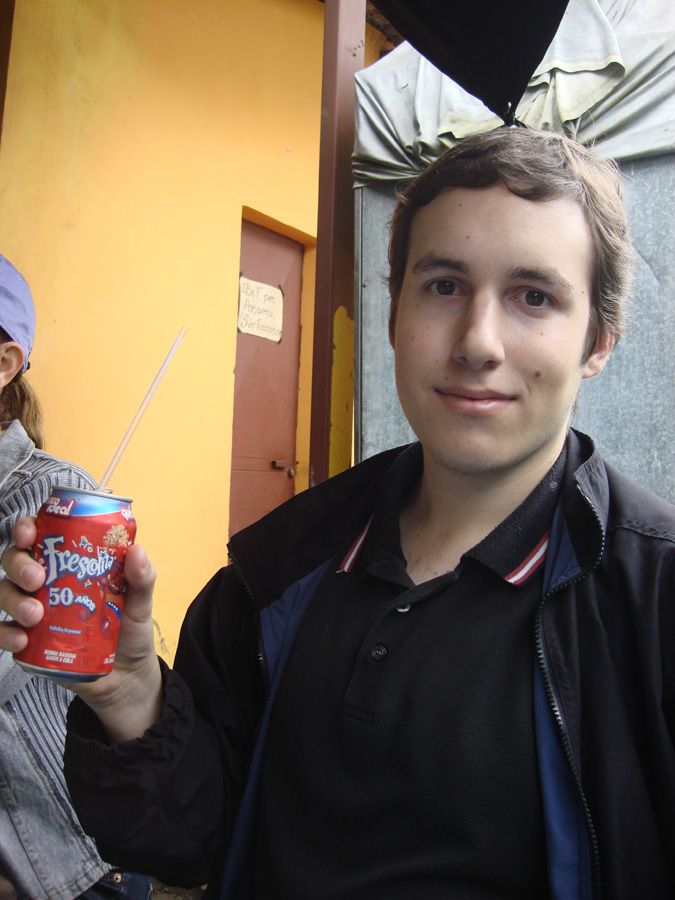 Eating fried pork.... the YUM!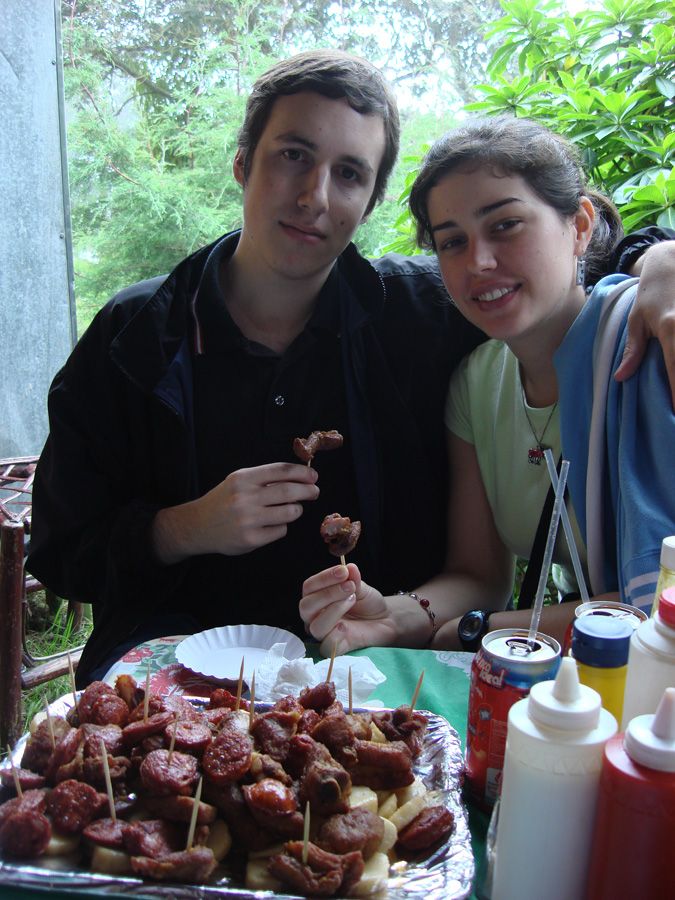 One of those sweet moments of having a drink together... <3 (They had Pepsi at this other place).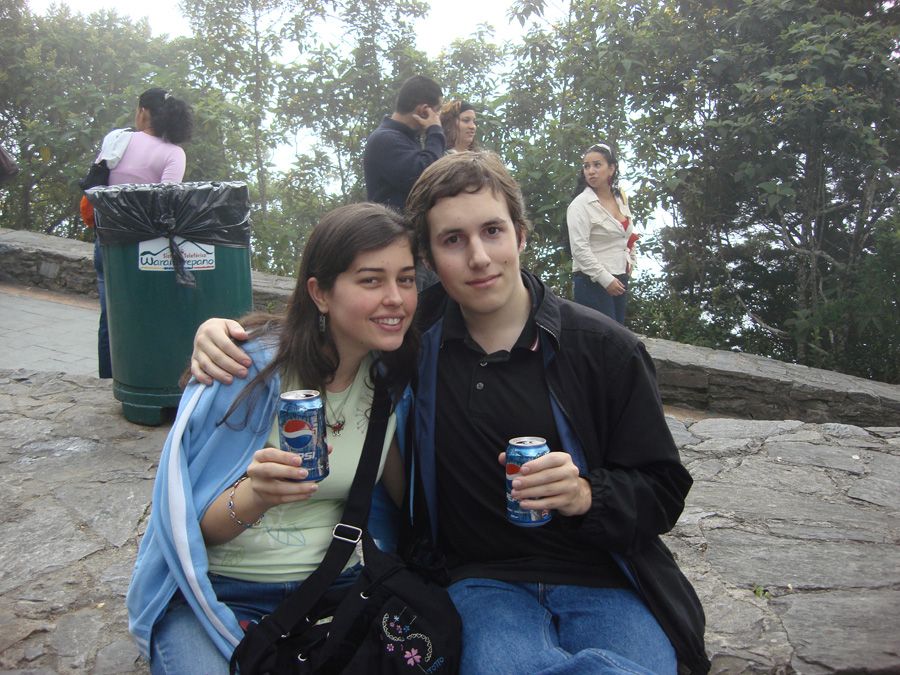 Another group picture. From left to right: My mom, dad, me, Adam, sister Antonella, Antonella's bf, and little sister Ileana.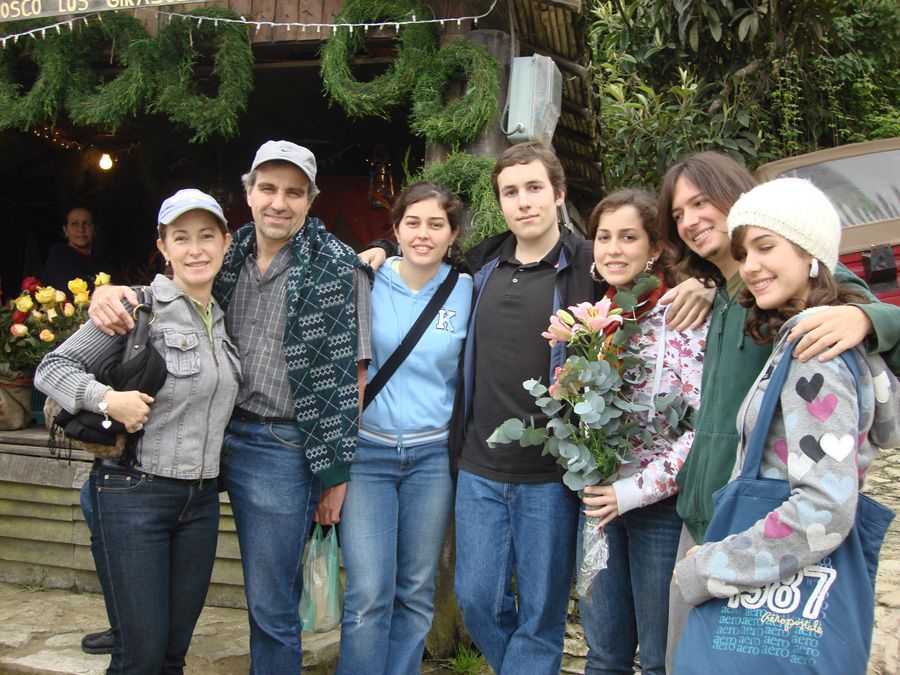 At this place they were having Gaitas presentations. Gaitas are traditional Venezuelan songs from Christmas time. There's this tradition that high school groups perform gaitas songs. A group is singing, another group is playing the musical instruments and another one is dancing. And they have this presentations at malls, public places, etc etc. There are even festivals where they compete against other high schools that also perform gaitas.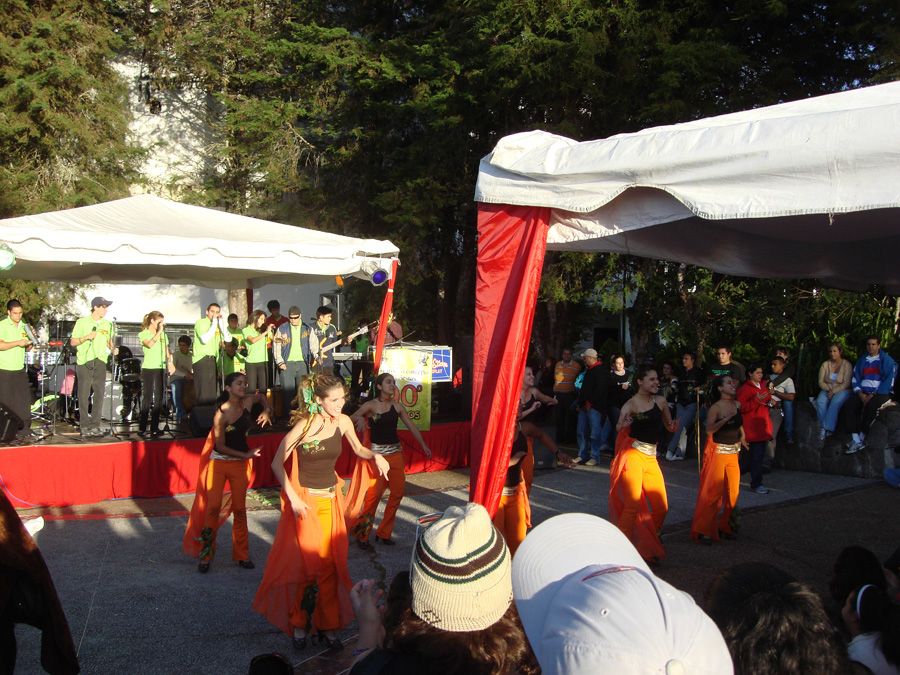 Adam even recorded the presentation of this group with his camera and uploaded it to youtube, here are the links:
There is a huge Venezuelan flag at that place. There was a lot of fog at the moment, so you can't see it very well.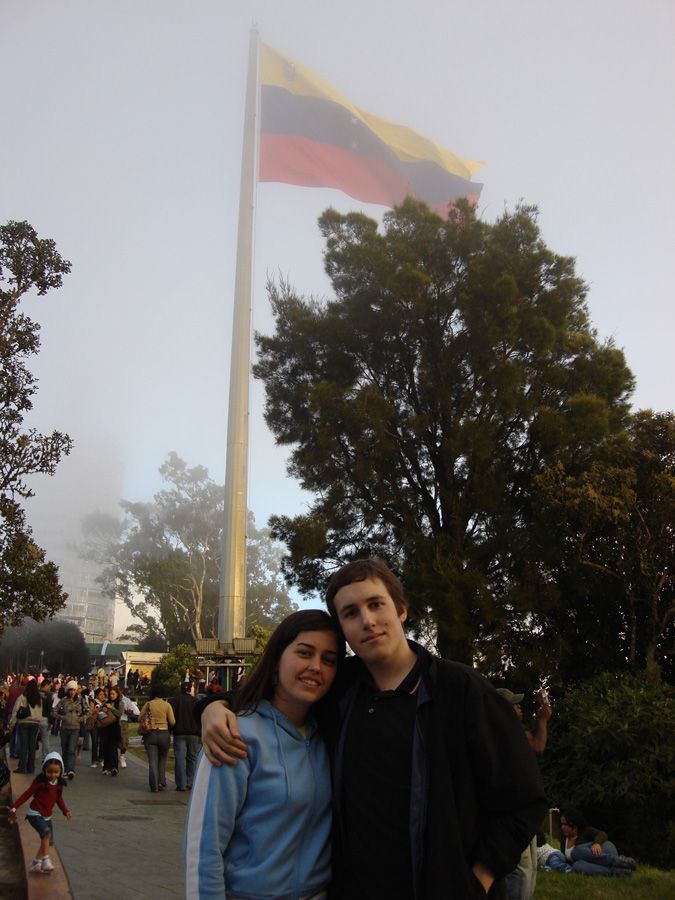 Later, that evening, we had some videogame playing time together, lol. We played Wii games xD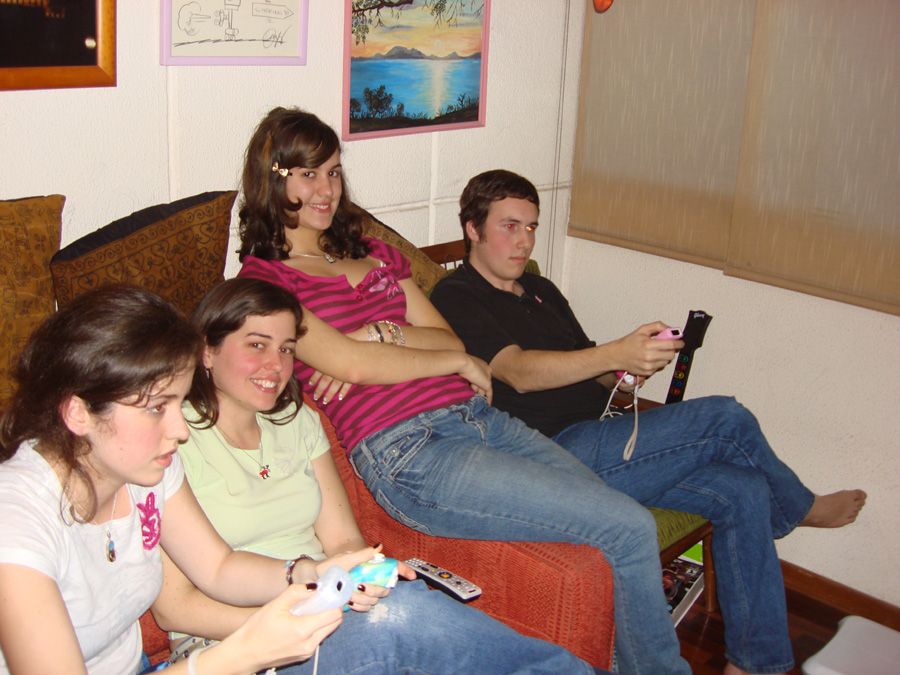 Adam beating the crap out of me on Mortal Kombat: Armageddon, lol. I suck at videogames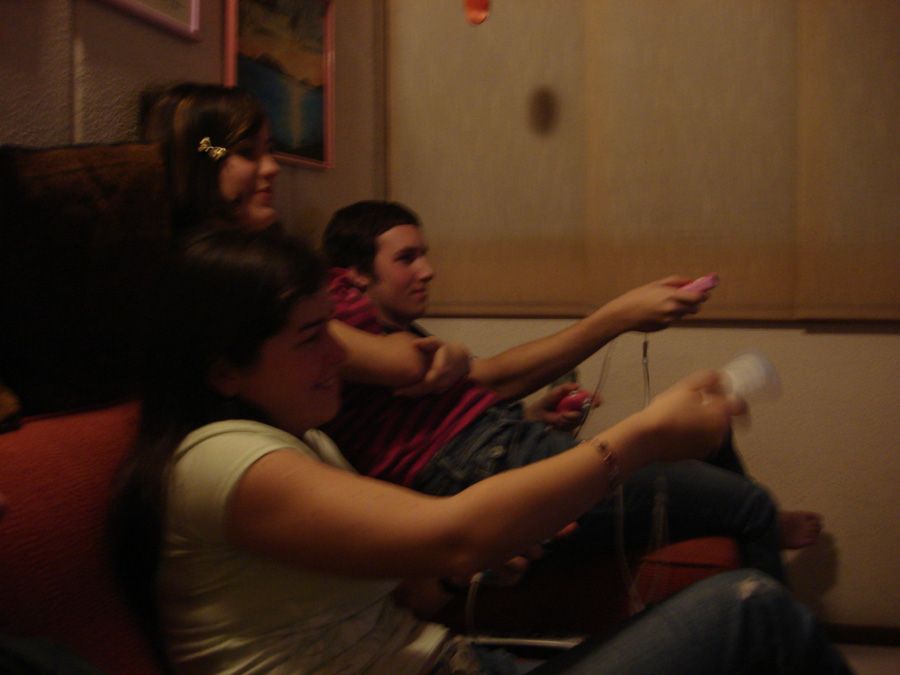 Adam with my dog, Donna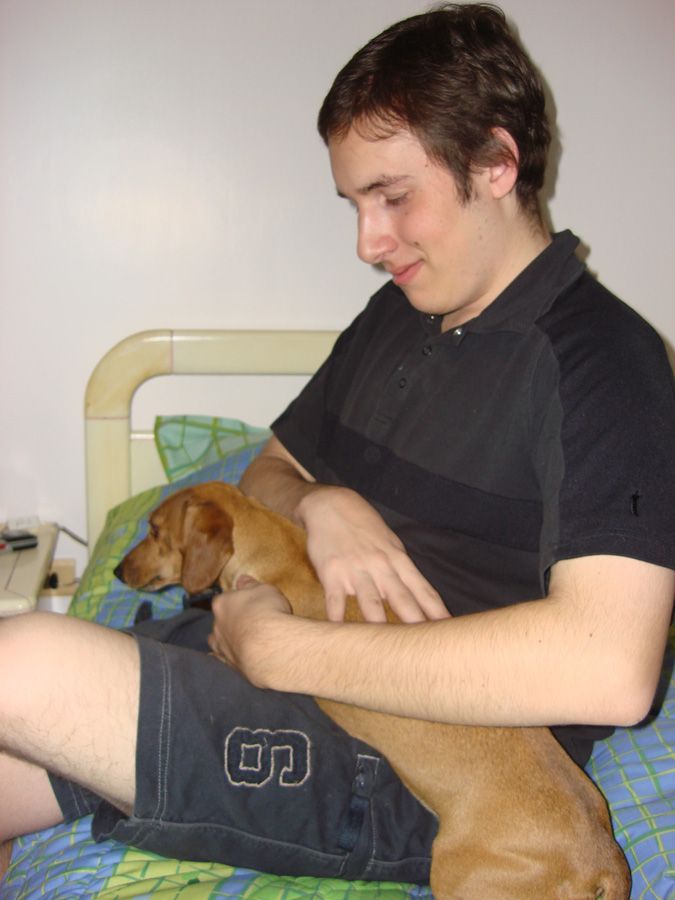 Funny pic with Donna!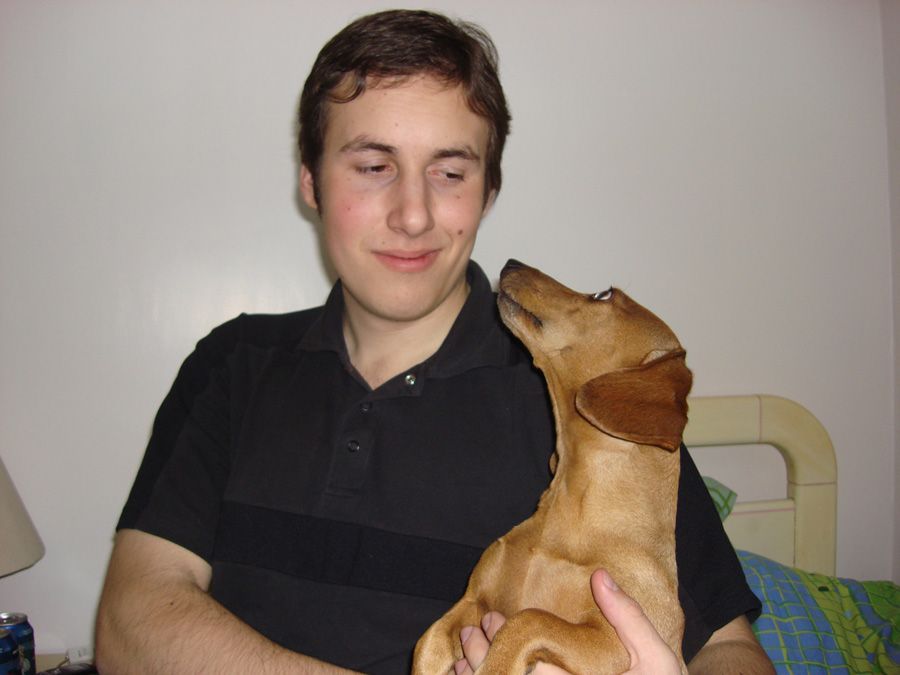 And that's about it, he's staying until January 6th, so maybe there will be more pictures to come. xD In the meantime, enjoy these!